Stained Glass Creation & Installation
We create new stained glass applications for virtually any need. We can design any style of glass, from traditional stained glass to modern etched designs. Our artists consider all the important variables such as architecture, lighting, theme, color motif, and personal wishes as we design and craft your new stained glass, and you'll have the final say on the design before construction begins. Our artists and craftsman have extensive experience designing and installing stained glass applications for churches, synagogues, homes, and businesses.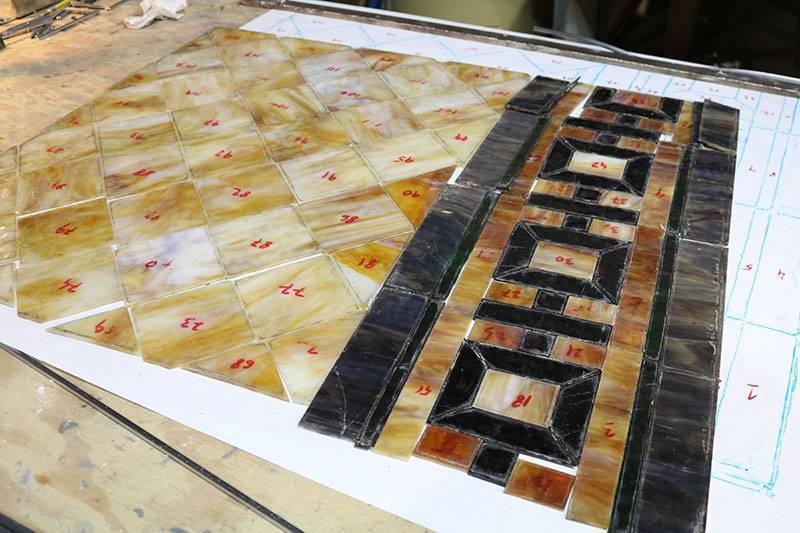 Repairing Stained Glass
Your stained glass might need repair due to age, water damage, or an accident. If you're noticing any chips in your glass, grime buildup, or structural deterioration, it's time to get your stained glass repaired and back to its original glory. Our craftsmen repair nearly all forms of stained glass, from lampshades to beveled glass and leaded glass windows.
Restoring Stained Glass
Our team can restore individual glass pieces or entire buildings lined with stained glass windows — we've even traveled across the United States to restore entire churches with stained glass damaged by fire or storm. We'll take extraordinary care in rescuing and replicating the original look and feel of the glass to match its true prestige.
Supplies for Stained Glass Hobbyists
We're passionate about the art of stained glass and want to serve as your stained glass resource in the Des Moines area. Along with our professional stained glass services, we also sell glass and tool supplies for stained glass hobbyists at our store.
Contact Us for Your Stained Glass Needs